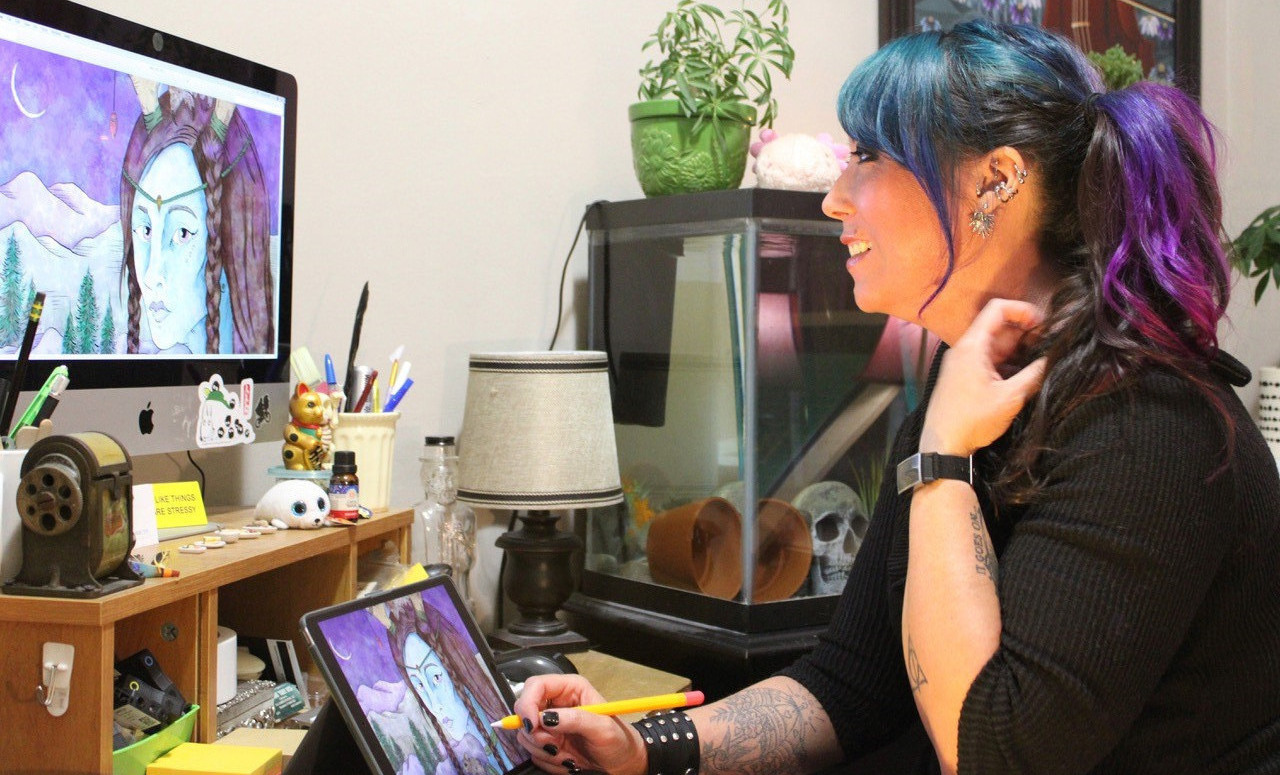 Sarah Price is a native of central New York. She is an honors graduate of Cazenovia College, where she earned a BFA in Visual Communications. Since 2001, she has been the co-owner of Price Design, a business started by her father, Gary. Price Design specializes in illustration and graphic design. Sarah's art has been on display at various exhibitions including Arthouse.NYC in SoHo, Manhattan, and the Cooperstown Art Association National Exhibition, where she earned the Thomas Goodyear Prize for Humorous Artwork. Her preferred medium is digital illustration.Check out the whimsical video Sarah created for our ALCA-Seltzer Series: ALCA-Seltzer Bears!
Along with her digital art, Sarah has sold more than 300 small polymer clay sculptures throughout the United States. Her sculptures have been featured on the Polyform Products Sculpey Clay page for "Fan Friday" twice. Sculpey uses 3 of Sarah's sculptures at events to show what can be created with their products. In her free time, Sarah enjoys playing piano, hiking, cooking, and reading. She lives in Yorkville, NY, and is currently seeking a publisher for her children's book, The Magic Umbrella. To see more of Sarah's art, visit artbysarahprice.com or follow her on Facebook at facebook.com/artbysarahprice
Special pricing for smaller versions of these pieces: If a piece is 24x36, the smaller size would be 12x18, and the cost is $325. If a piece is 16x20, the smaller size is 8x10, and the cost would be $275. All pieces are limited edition, so only a certain number of them will be printed. Large pieces are limited to 10 and small pieces to 25. Small pieces come as a stretched canvas, unframed. Larger pieces are framed.
To begin your tour of Sarah's gallery, click on each piece below. Then click on the image to see a larger version!