Community Charrette at Prospect Point
November 8, 4:00 - 5:30 p.m.
The Adirondack Lakes Center for the Arts is undergoing a review process to address concerns about the sustainability of the existing building at 3346 Route 28, Blue Mountain Lake, NY. The building committee, consisting of Arts Center board members and invested community members, will host a series of gatherings to gain community input regarding the future of this very special property.
The first Community Planning Charrette will be on Thursday, November 8 from 4-5:30 p.m. at Prospect Point, 3381 Route 28, Blue Mountain Lake, NY.
The charrette is open to the public and all are encouraged to attend and contribute. Please RSVP by calling the Arts Center at 518.352.7715.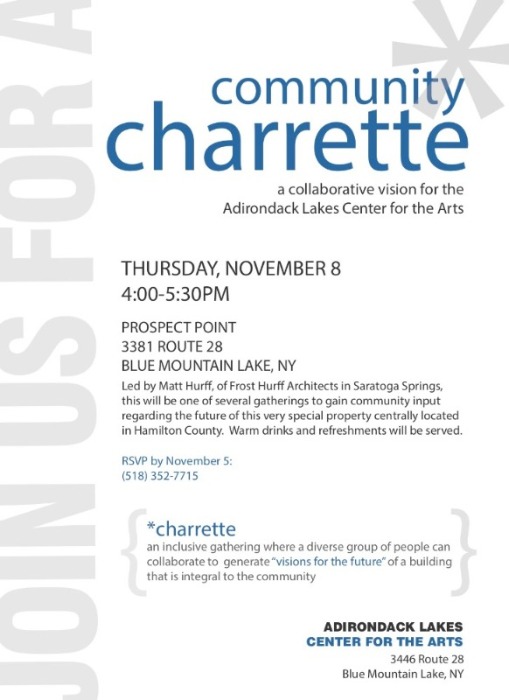 Past Special Events at the AC in 2018:
Stay tuned for our 2019 schedule of performances, concerts, workships, benefits, and more!