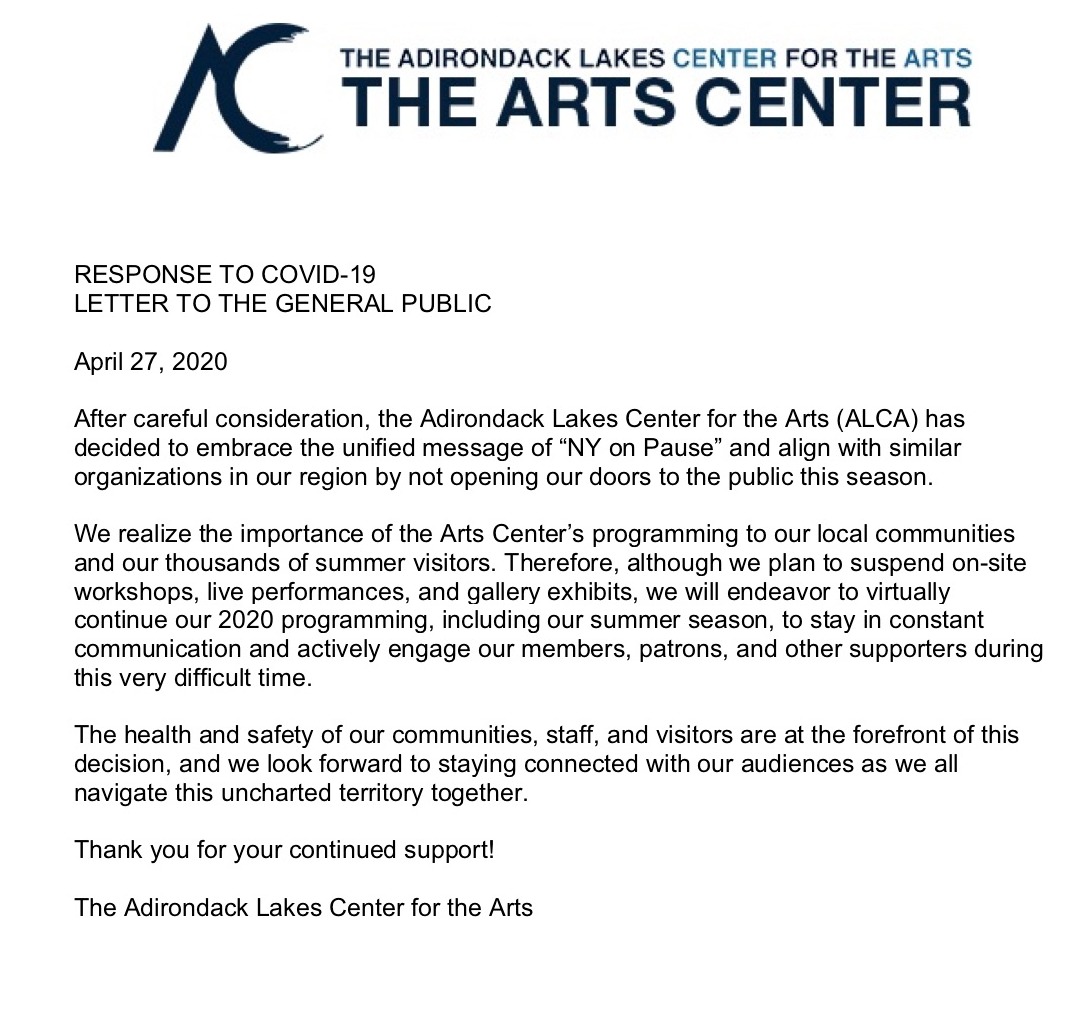 POSTPONED TO A LATER DATE - TBD
Woodchoppers' Ball - ALCA's 2020 Winter Benefit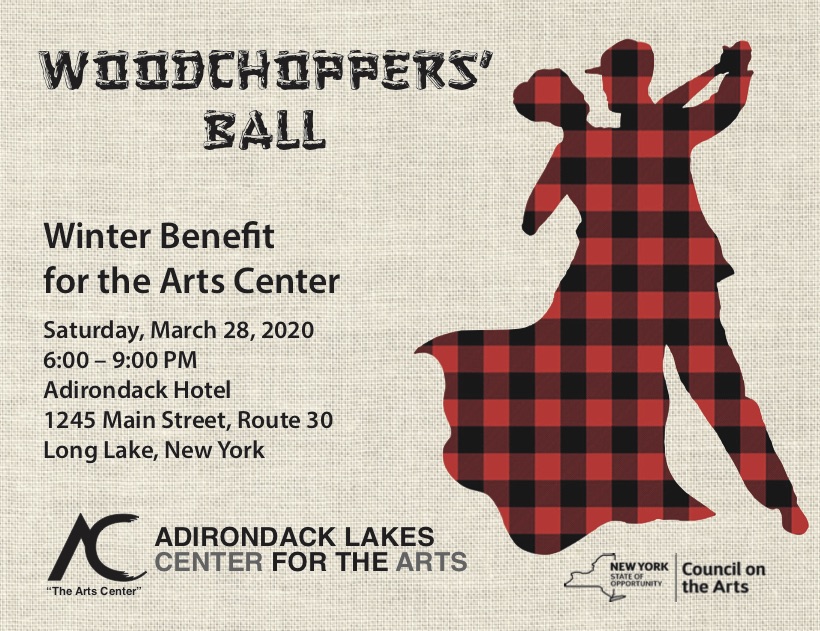 POSTPONED TO A LATER DATE - TBD
AC Spring Cleaning
Join Arts Center staff, board members, and volunteers in opening the Arts Center for the 2020 season!
Tipsy Tea and Purse Party
Saturday, May 30, 1 - 4 p.m. at the Indian Lake Restaurant
The Indian Lake Restaurant is located at 6296 NY-30, Indian Lake, NY.

More information to follow.
Annual July 4 Auction and Yard Sale
Saturday, July 4 at the Arts Center - SAVE THE DATE!
9 a.m. - 1 p.m. -- Yard Sale
9 - 10:30 a.m. -- Live Auction Preview
10:30 a.m. - 12 p.m. -- Live Auction
Dinner and Arts Center Performance at Great Camp Sagamore
Saturday, August 15 (time TBA)
Stay tuned for more details!