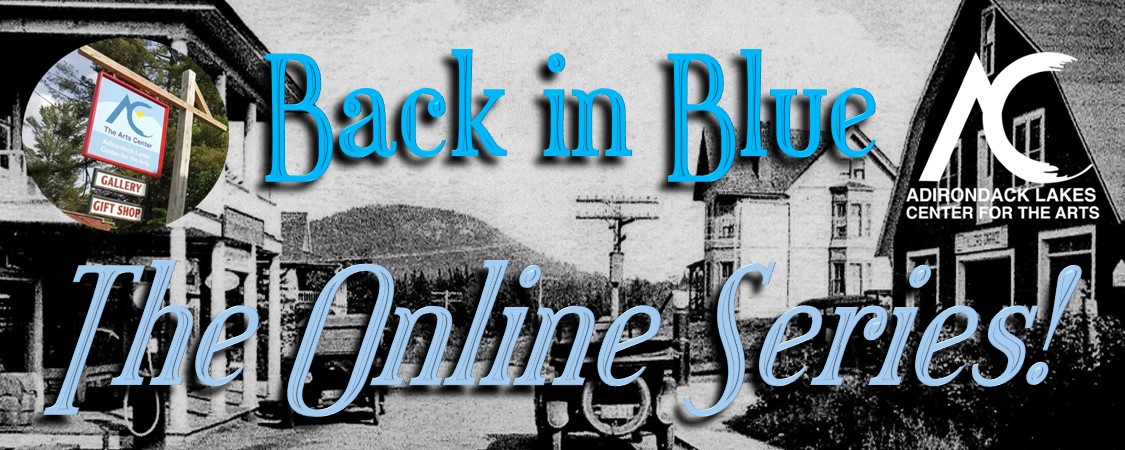 __________________________________________________________________________________
The latest in our series:
A concert by Ryan Leddick and George Kuubetesuri
Recorded on June 18, 2022
Indian Lake's soulful singer-songwriter Ryan Leddick (now a resident of the Capitol District) collaborates with guest percussionist George Kuubetesuri and his African-inspired rhythms.


Also available to view:
A concert by folk duo Blessid Dirt


Recorded on May 28, 2022
Tereson Dupuy and Eric Pasternak make up this beautiful, Adirondack-grown acoustic duo. Classified as "heavy folk", they have been influenced by greats such as John Prine and Led Zeppelin alike. They have since been heard around the Adirondacks, and we are proud to have had them at the Arts Center first!
A lecture by Jason Thurston
Recorded on July 13, 2022
Jason Thurston was our first featured speaker in our Lecture Series this season, talking about accessibility in the Adirondack Park and his own fascinating journey. Jason chatted about a combination of his experience, his involvement with International Paper-John Dillon Park, and his plans to make more places accessible through the NYSDEC accessibility advisory committee and its channels. He covered his backstory, his happy camper initiative, and the various efforts that he has put forth to get more people with disabilities to the park.
As chairman of the accessibility advisory committee to the DEC, Jason has been working on several projects. He has met with the DEC commissioner to raise awareness and request funds to support accessibility projects. He has been working with Kim Hill, the newly appointed chief disability officer who reports directly to the governor. He was a panelist on a webinar about trail accessibility: Webinar
Jason is also on several other committees to promote more accessibility:
New York Trails Association
Forest Preserve Advisory Committee
Rails to Trails project
__________________________________________________________________________________
______________________________________________________________________________________________