"Attend" our 2022 Great Arts Benefit!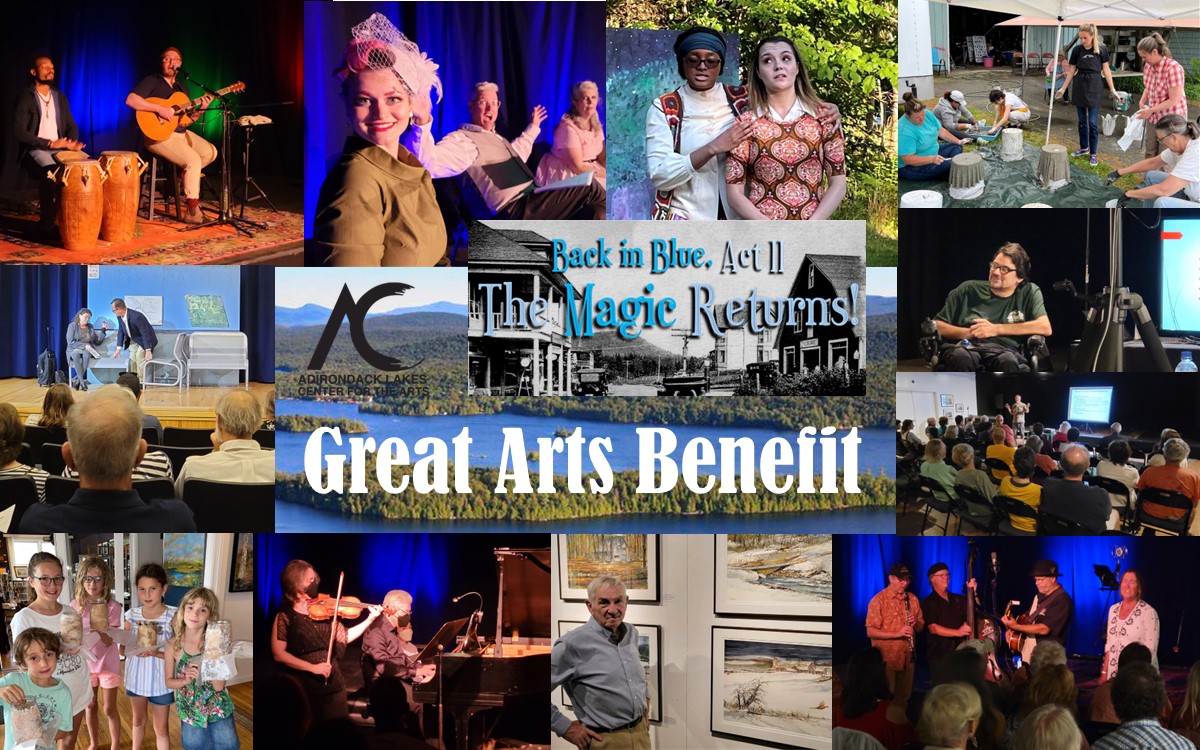 Click the image above for more information!
Join us in-person for the finale of our 2022 season!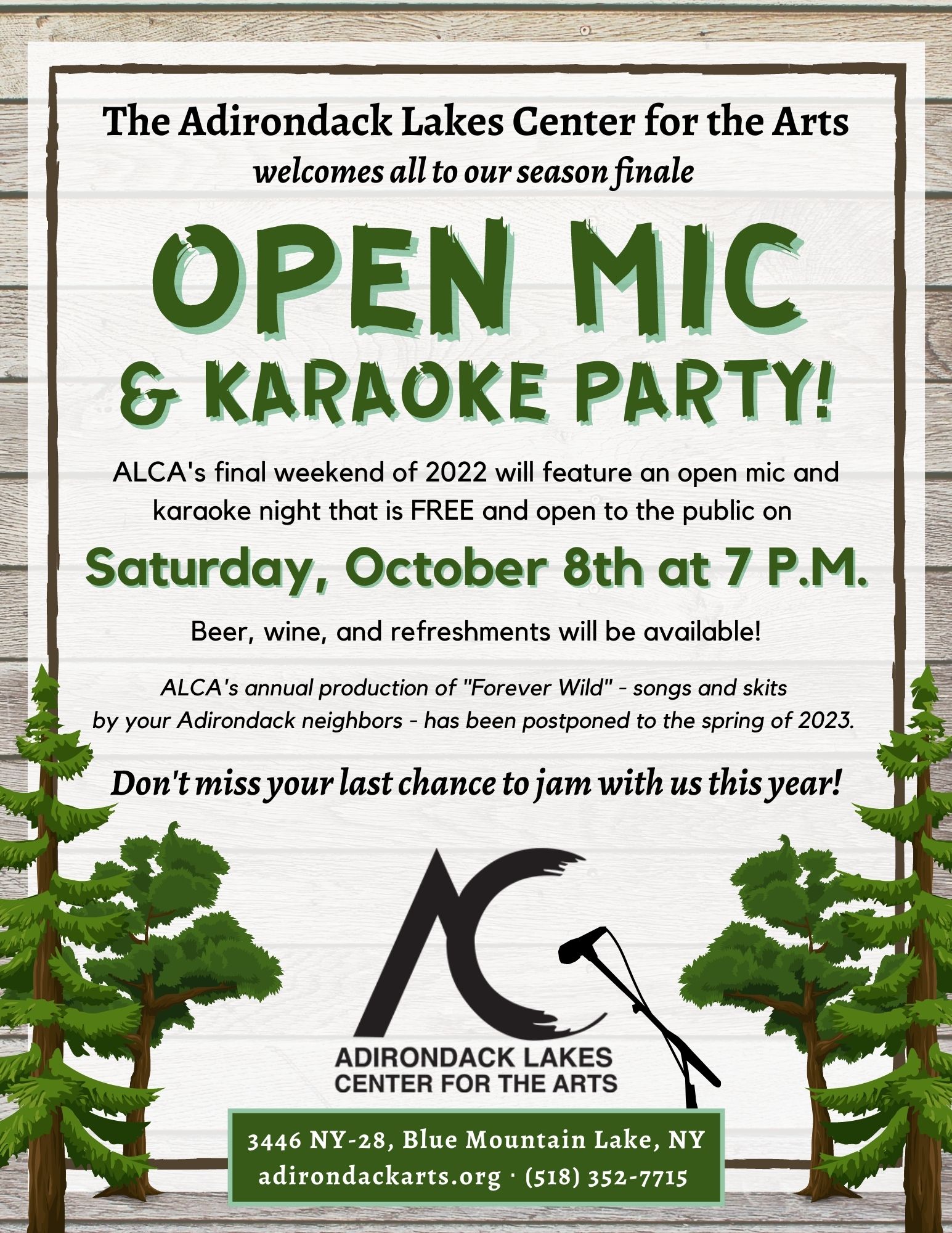 Due to circumstances beyond our control, the Arts Center unfortunately had to postpone our Forever Wild production of skits and songs by your Adirondack neighbors to spring of 2023. Exact dates will be announced next year.
In place of these performances, we are hosting an end-of-season party with open mic and karaoke on Sat., Oct. 8, beginning at 7 p.m. Beer, wine, and other refreshments will be available, and the public is invited! There will be no admission fee, and anyone who wishes to perform either in the open-mic format or to their favorite karaoke tunes is encouraged to attend and join in the fun!
_______________________________________________________________________________
Workshop Wednesdays
With Indian Lake Librarian and artisan Susan Rollings
Our workshops are now done for the season.
Stay tuned for a whole new lineup in 2023!
_______________________________________________________________________________
Gallery Exhibits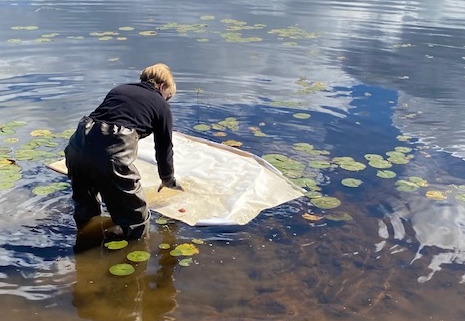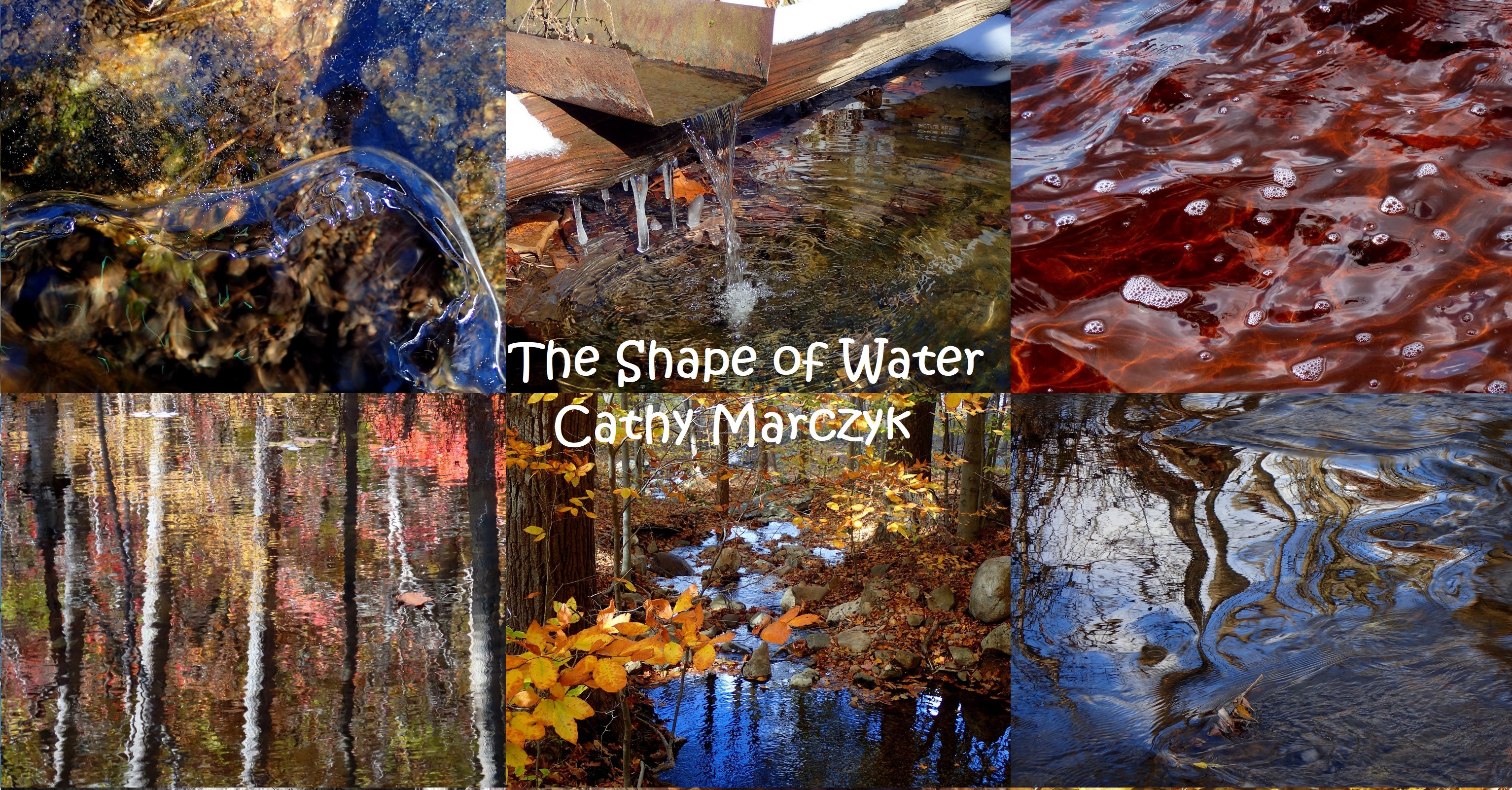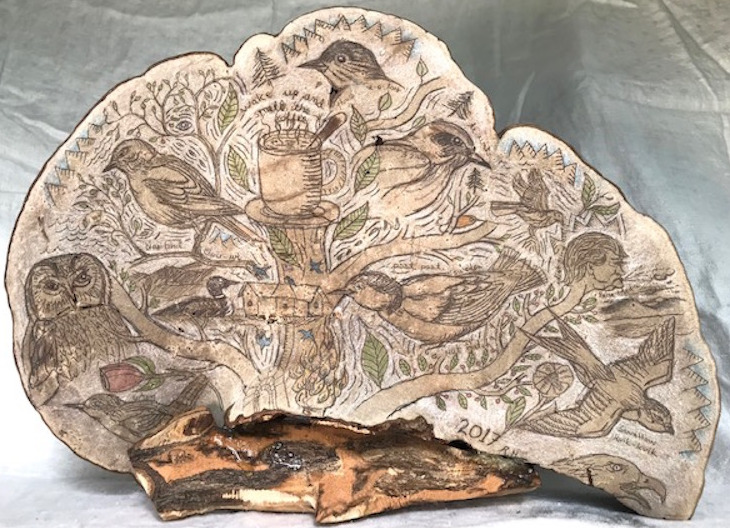 Christine D'Amour Holden, Cathy Marczyk, & Robert Hameline
Our return to the MAGIC of live, in-person music, theatre, visual-arts exhibits, and other programming continues in 2022 with "Back in Blue, Act II: The Magic Returns!" 55 years ago, in 1967, a little group called the Beatles came out with "The Magical Mystery Tour," a musical tour de force that helped define a generation. That same year, Jim and Sheila Hutt first directed the Arts Center in Blue Mountain Lake, NY, a magical place that has continued to help define what the arts mean to our Adirondack communities. Join us in 2022 as we return to live activities with a "magical" lineup of classical, folk, rock, alternative, and Broadway music through our Weekend Series. The magic continues with our three Adirondack Lakes Summer Theatre Festival productions: 2 Across, directed by Jordan Hornstein; A Midsummer Night's Dream, directed by Karen Lordi-Kirkham; and Beguiled Again, a revue featuring the "bewitching" music of Rodgers & Hart. Our gallery exhibits will also return, along with workshops and lectures.