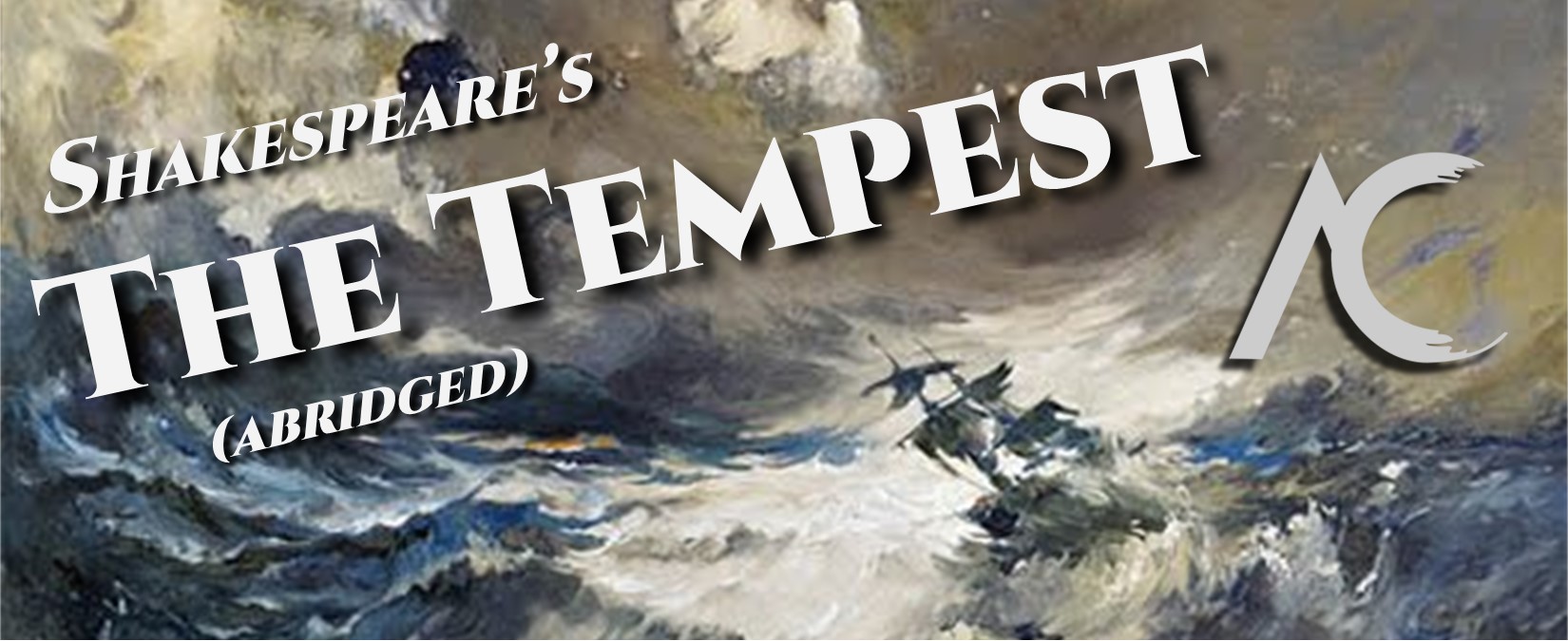 The Tempest (Abridged) by William Shakespeare
Directed by Karen Lordi-Kirkham
Prosper uses her magic to conjure a storm and torment the survivors of a shipwreck, including
the King of Naples and Prosper's treacherous brother, Antonio. Prosper's slave, Caliban, plots
to rid himself of his master but is thwarted by Prosper's spirit-servant, Ariel. This tale, one of
Shakespeare's most popular, involves magic, a deserted island, betrayal, comedy, and love.
Chef Darrell's Mountain Diner, Blue Mountain Lake
(Open Dress Rehearsal)
Friday, July 28 at 2 p.m.

Arrowhead Park, Inlet




Saturday, July 28 at 2 p.m.

Overlook Pavilion, Newcomb




Sunday, July 30 at 2 p.m.

Sabattis Pavilion, Long Lake




Sunday, July 30 at 7 p.m.

Sunset Stage, Tupper Lake


Monday, July 31 at 7 p.m.

Speculator Pavilion, Speculator


Tuesday, August 1 at 7 p.m.

Prospect Point Cottages, Blue Mountain Lake


Wednesday, August 2 at 2 p.m.