The Adirondack Lakes Theatre Festival is made possible by funding from the New York State Council on the Arts, the Charles R. Wood Foundation, David Myers in memory of Anne Vaccaro and Jayson Grigsby, Richard D. Woolley, and Pine's Country Store.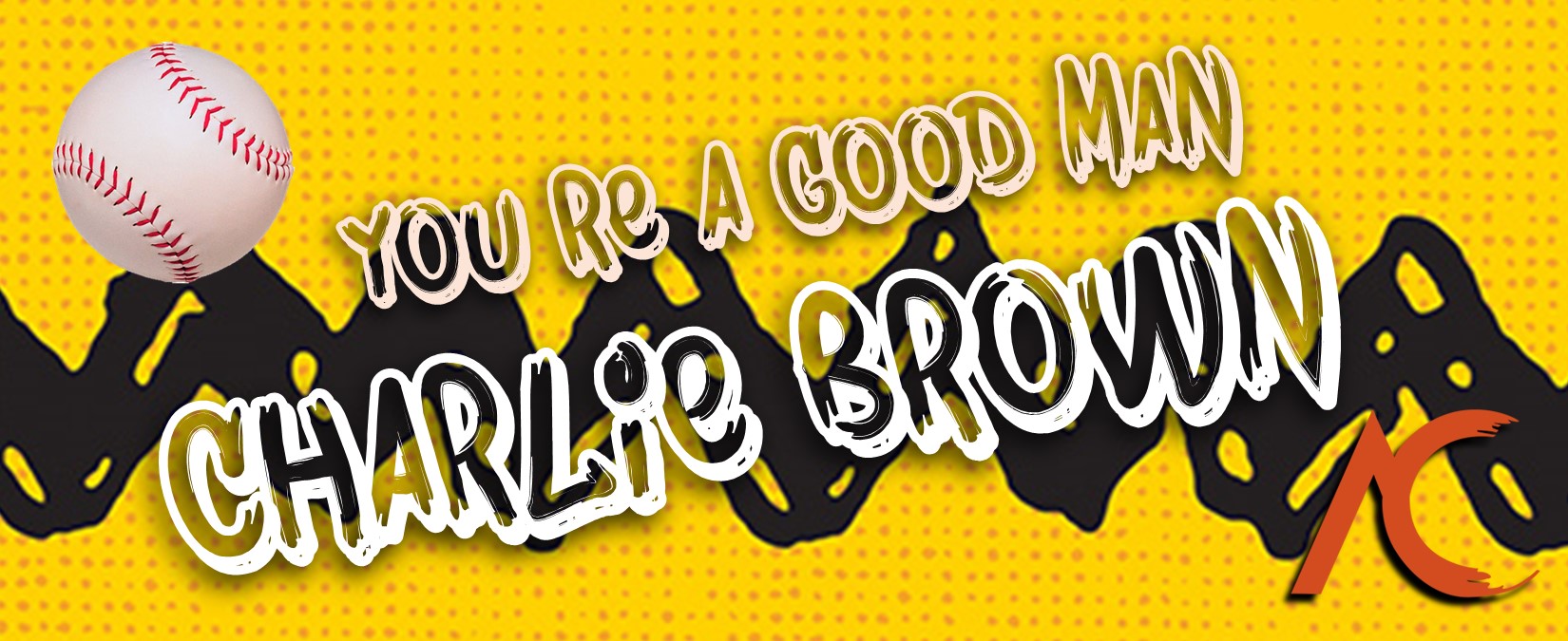 You're a Good Man, Charlie Brown by Clark Gesner
Stage Director: George Cordes | Music Director: Elizabeth Cordes
Choreographer: Kendall Davison
Based on the comic strip Peanuts by Charles M. Schulz, this musical explores life through
the eyes of Charlie Brown and his friends in the Peanuts gang. Including such songs as
"Happiness", "Suppertime", and the title song, the show will feature a cast of talented singing
actors from New York City and across the North Country.
The Arts Center, Blue Mountain Lake
Friday, August 4 at 7 p.m.

Tannery Pond Center, North Creek




Saturday, August 5 at 7 p.m.

View Arts*, Old Forge




Sunday, August 6 at 3 p.m.

Tupper Lake Middle/High School Auditorium,
Tupper Lake


Tuesday, August 8 at 7 p.m.

Indian Lake Theater, Indian Lake


Wednesday, August 9 at 7 p.m.
Cast:
Laura Farrell

(Charlie Brown) is incredibly excited to be part of this year's Adirondack Lakes Theatre Festival! Her theatre experience goes as far back as 2010, having worked with various theatre groups both at school and in the community. Some favorite past roles include Kitty in The Drowsy Chaperone (SUNY Plattsburgh), CB's Sister in Dog Sees God (College Theatre Association at SUNY Plattsburgh), Cinderella in Into the Woods (Artistry Community Theatre), and most recently Darlene in Honky Tonk Angels (Pendragon). She has a BA in Music with a minor in Theatre from SUNY Plattsburgh. When she's not singing or acting, she enjoys photography, drawing, and jewelry-making. Laura would like to extend thanks to her family for their unending support, and to her directors for giving her this amazing opportunity! "Enjoy the show!"

Annachristi Cordes (Lucy) is a singer/actor based in Brooklyn, NY. She graduated from SUNY at Fredonia in 2020 with her BFA in Musical Theatre, where they studied with voice professor Daniel Ihasz. Annachristi is thrilled to be performing with the Arts Center for another summer season. In previous years, they have played Mayzie la Bird in Seussical: The Musical, Hero in Much Ado About Nothing, and Edith in Pirates of Penzance They also starred in 2021's Great Arts Cabaret and in last year's Beguiled Again, the Songs of Rodgers and Hart. Earlier this year, Annachristi made their debut with Pendragon Theatre in Saranac Lake, NY, as Angela in Honky Tonk Angels, and has also been featured as a concert artist with High Peaks Opera, the Long Lake Friends of Music, and Tupper Arts.

Danielle LaMere

(Snoopy) graduated from SUNY Potsdam with a BS in Childhood Education and BA Theater from SUNY Potsdam in 2017. While at Potsdam Danielle stage managed, directed, and performed with her favorite role being Miranda in Return to the Forbidden Planet. She was also the assistant director and stage manager of Camp Pendragon in the summers of 2014 (Little Shop of Horrors), 2015 (Pippin), 2016 (Rags) and 2017 (James and the Giant Peach). After graduating from SUNY Potsdam, Danielle began her teaching career at LP Quinn Elementary school where she quickly began assistant directing the Middle/High school plays and musicals in the district. Here she has helped to produce Footloose, Into the Woods, Beauty and the Beast Jr. and Seussical the Musical. In 2021 Danielle took over the 4th and 5th grade Theatre Club program at LP Quinn. As part of this program she directed We are Monsters in 2021 and 101 Dalmatians Kids in 2022.

Kendall "Milo" Davison

(Sally, choreographer)

is an actress, choreographer, and professional mermaid from Tupper Lake, NY. She attended SUNY Potsdam for Dance, where she learned her love for choreography. Kendall is Tupper Lake's Red and Black Player's standing choreographer, most recently choreographing their production of Suessical. Previously, Kendall choreographed Blue Mountain Lake's 2018 production of Suessical, and also appeared as a Wickersham in that show. Kendall also was the 2022 choreographer of Camp Pendragon's production of Frozen Jr. In terms of performance, Kendall was featured in Pendragon's 2022 Halloween Cabaret, and Blue Mountain Lake's 2022 production of Beguiled Again. Kendall is ecstatic to be on stage once more, although her true passion lies in choreography. Fun fact; Kendall has five cats named Sabor, Sol, Sanji, Seraphina, and Gordon. She also recently adopted a dog, whose name is JoJo.

Kirsten Denis

(Linus) is a recent graduate of SUNY Cortland's BFA Musical Theatre program. She is ecstatic to return to the stage with the Adirondack Lakes Center for the Arts. Favorite roles include Midsummers Night's Dream (Hermia), Lysistrata (Ismenia), and Beauty and the Beast (Belle). She would like to thank the cast and crew for their hard work and her family and friends for their constant support. Enjoy the show!

Samuel Brown

(Schroeder) is from Port Chester, New York and studies at SUNY Purchase pursuing a degree in music performance for the trombone. He was the musical director for Frozen Jr. and 25th Annual Putnam County Spelling Bee at Pendragon and loves music directing and working behind the scenes - but is very excited to be on stage this time. "Fun fact, when I was in elementary school, I wanted a pet duck... I still want a pet duck..."
Raegan Fritts

(Woodstock)