At the beginning of the COVID-19 pandemic, the Arts Center (ALCA) switched to virtual programming, our ALCA-Seltzer Series: Relief from the Headaches of Social Distancing. We produced video shorts, workshops, and full-length livestreams throughout 2020. Creating this series has provided entertainment, education, and connection for our audiences while the Arts Center itself remained closed.

Our ALCA-Seltzer Shorts have featured a wide range of musical genres and many talented Arts Center performers, both past and future. All of these videos are available to view on our website, or on the Arts Center's YouTube Channel. The Arts Center also produced and streamed full-length ALCA-Seltzer Streams throughout the summer and fall. These Streams will again become available in 2021.
In 2021, the AC will continue to present entertaining and educational virtual content through the ALCA-Seltzer Series, leading up to our planned reopening in June and return to live activities presented in a safe format, as restrictions allow. Stay tuned for more news about our exciting 2021 season!
George Cordes, General & Artistic Director
CHECK OUT OUR ALCA-SELTZER ONLINE WORKSHOPS!
Workshops are at the Adirondack Lakes Center for the Arts, 3446 State Route 28, Blue Mountain Lake unless otherwise indicated. To reserve your spot in class, please call the Arts Center at (518) 352-7715 or click on the provided links.
Some of our previous workshops:
Growing Gourmet Mushrooms at Home with Andy LeBlanc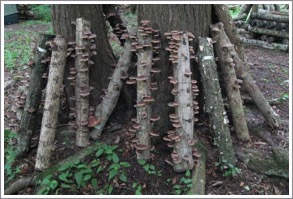 The class was presented in three parts:
1) What is a mushroom? A discussion about the life cycle and characteristics of edible mushrooms.
2) Inoculating hardwood logs (provided) to grow shiitake and oyster mushrooms at home, outdoors. Each participant will take two inoculated logs home to monitor the processes that logs go through to produce mushrooms and they will continue to produce for 2 or 3 years in a row if a suitable habitat is provided.
3) Discussion and demonstration of growing gourmet mushrooms at home, indoors.
Art*iculation: Writing Your Artist Statement with David Hazard

Creating your work is the (so-called) easy part. Writing your artist statement, for exhibitions and websites, is the challenge. Why are we creative people so in-articulate when it comes to telling about ourselves and our work? David Hazard has been coaching artists and authors for 40 years, helping them to create powerful statements about their work for marketing and promotional purposes. His clients have had exhibitions in galleries throughout the U.S. In this two-part session (we will have a break!), you will learn how to get to the core energies and motivations that drive you to work in the medium/s you do, and choose the subjects and treatments you choose. You'll also learn about your most likely audience - those most interested in your work - and how to understand their connection to you. The goal is to help you produce an artist statement that will link you to collectors who will not only like a given piece (and take it home), but to track with you a long time because they feel connected you.

Cost: $30 Arts Center Members; $40 Non-Members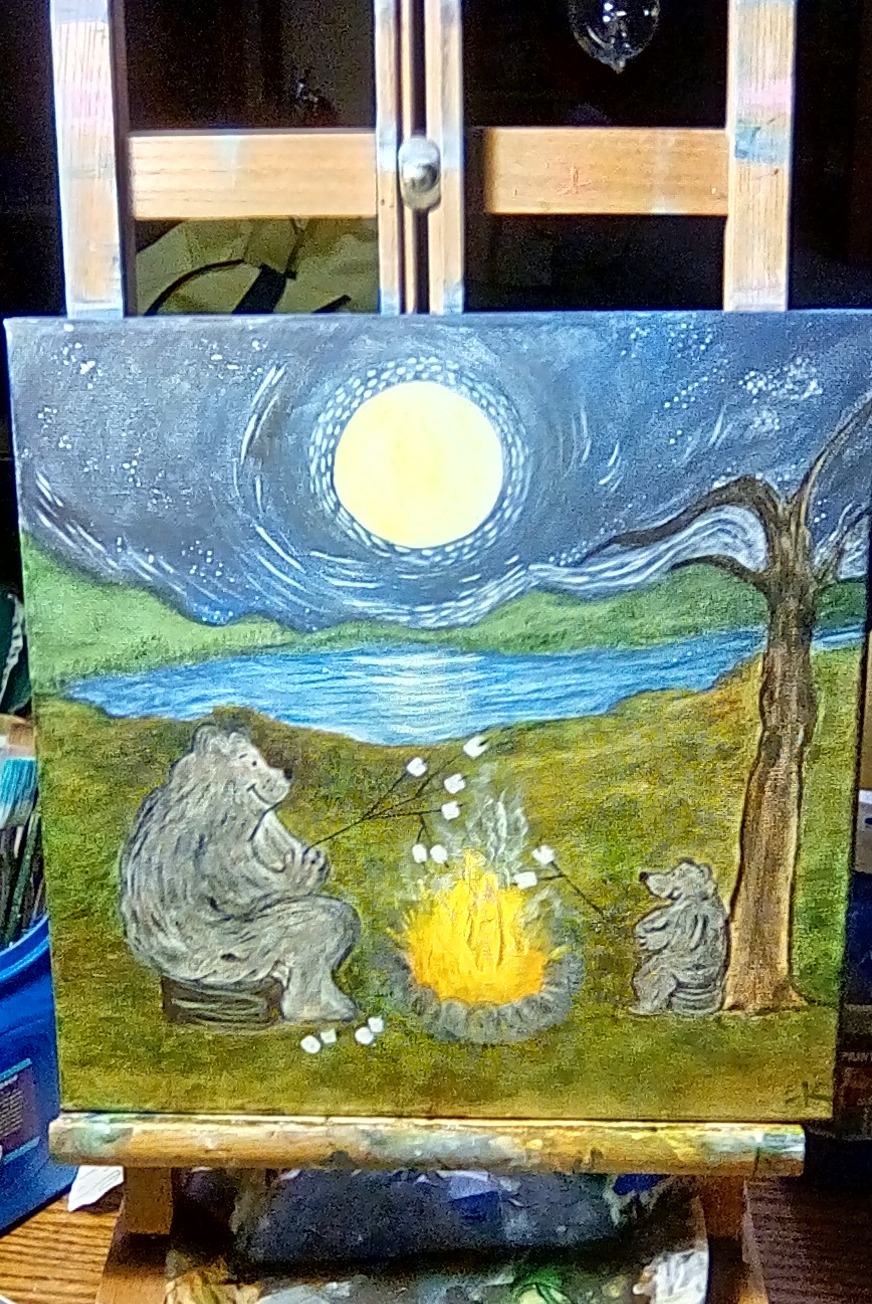 Painting Workshop: Starry Night with Momma Bear with Beth Knapp
Painting on canvas. Canvas is 12 x 12. We will sketch out our theme, then apply acrylic paint. You will learn different brushstrokes and learn how to blend your colors. You will create a whimsical painting staring Momma bear and baby.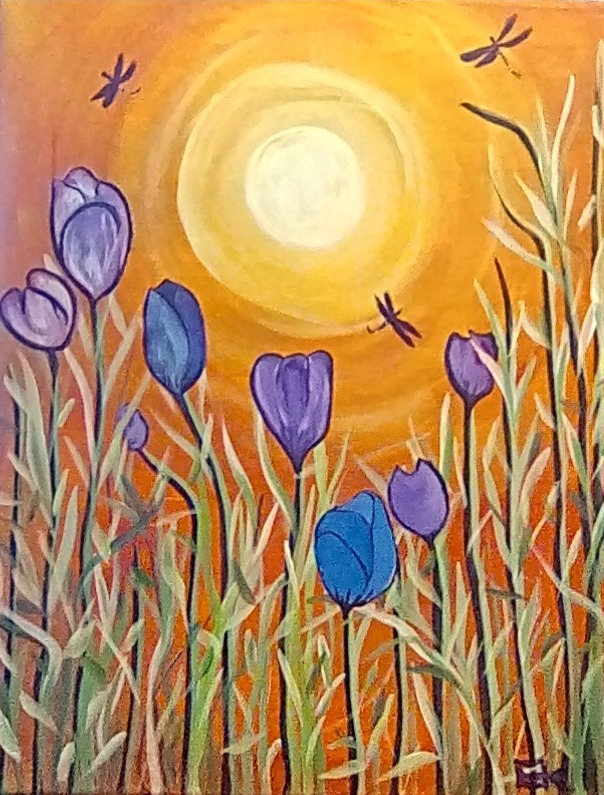 Painting Workshop: Orange Sunrise with Beth Knapp
Painting on canvas. The canvas is 11 x 14 using acrylic.You will learn to create this painting with your brush stroke. Free flow with painting.You will learn to blend colors and use your imagination.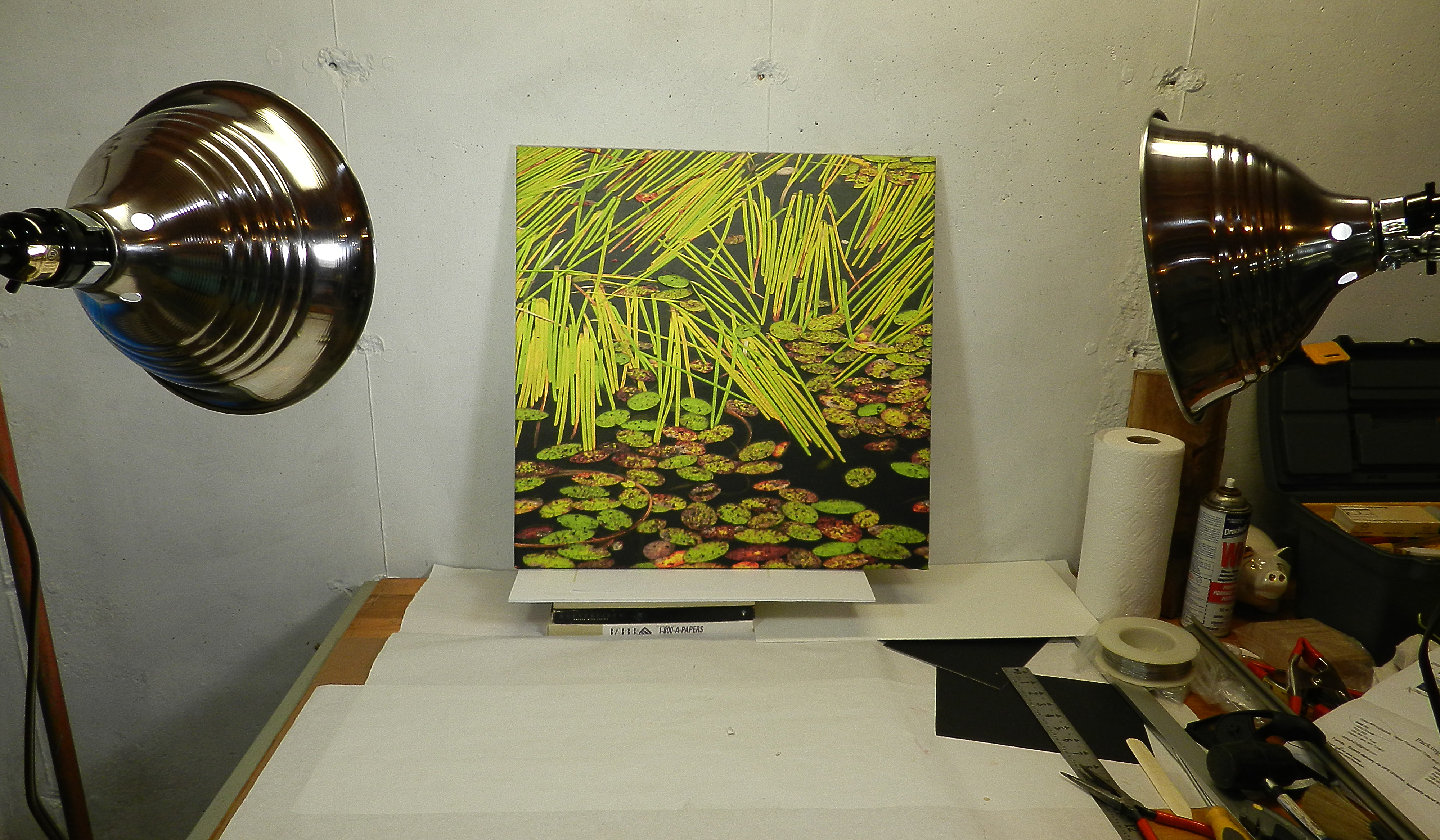 Lighting/Photographing with Al Pouch
Learn how to photograph your artwork on a shoestring budget.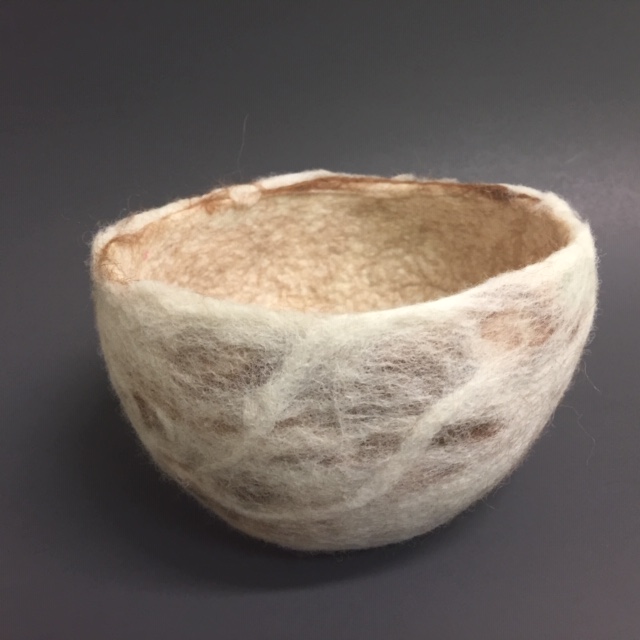 Wet Felted Vessel Workshop with Susan Rollings
Local artisan and Indian Lake librarian, Susan Rollings will teach participants the Wet Felting technique. Each participant will make a small wool vessel approximately 6-8" in size using the Wet Felting technique taught in class. Participants should bring a towel and an apron that is water resistant. The workshop is limited to 12 participants.
Cost: $25 for Arts Center Members; $35 for Non-Members
Holiday Balsam Bee with Hallie Bond
Just in time to inspire your holiday decorating! We are pleased to once again welcome local instructor, historian, and artisan Hallie Bond to teach participants how to make balsam wreaths, garland, and pillows. Each participant is asked to bring a wire hanger and garden scissors or snippers to the class. In addition, feel free to bring special ribbon or adornments to add a festive and personal touch to your wreath or garland. Also, this year we are adding a potluck lunch so please bring a dish to pass.
Cost: $45 for Arts Center Members; $55 for Non-Members