Everything the Arts Center does is made possible by funding from the New York State Council on the Arts with the support of the Office of the Governor and the New York State Legislature, along with our sponsors, including Pine's Country Store, Tony Zazula & Mark Chamberlain, the Joe & Rita Coney Memorial Fund, the Tom Fagan Fund, Stewart's Shops, Cloudsplitter Foundation, Adirondack Foundation, & David Myers in memory of Anne Vaccaro and Jayson Grigsby.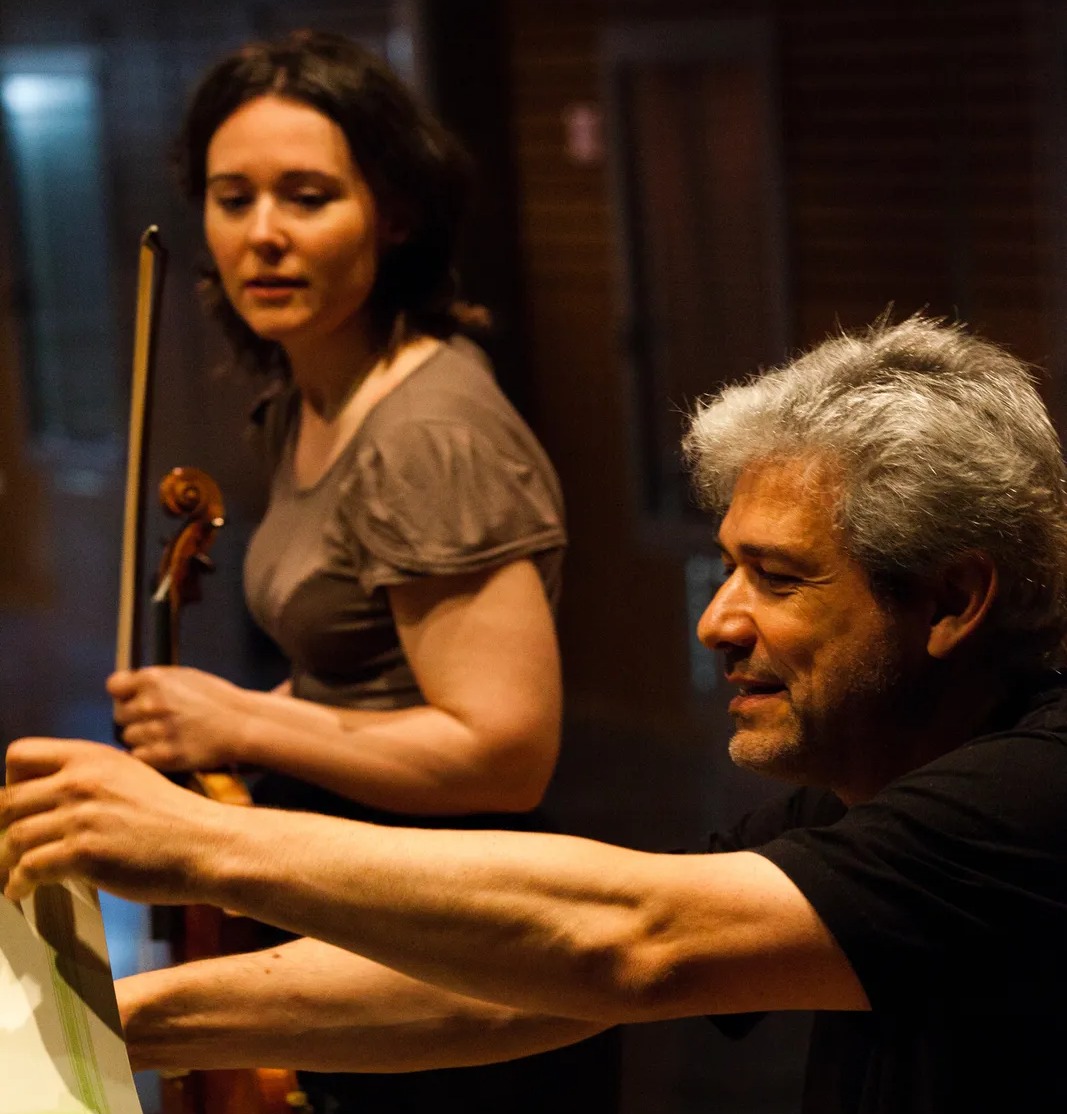 Duo Ingolfsson-Stoupel
Saturday, June 25, 7 p.m.
"There was an intensity in the performance that no one in the audience could escape."
-

Deutschlandfunk
Duo Ingolfsson-Stoupel, featuring the talents of violinist Judith Ingolfsson and pianist Vladimir Stoupel, form a beautifully intimate recital honoring composers of the 20th century and beyond. The program includes:
Mozart: Violin Sonata #18 in G, K. 301
Janacek: Violin Sonata (1914)
Ysaye: Violin Sonata #2 (for solo violin)
Schumann: Violin Sonata #1 in a minor, Op. 105
Engaging and imaginative programming is a hallmark of the Duo Ingolfsson-Stoupel. Individually, Judith Ingolfsson and Vladimir Stoupel are seasoned soloists who have won acclaim for their performances across the globe. Together they create connections, tell untold stories, and take audiences on a journey to the heart of chamber music. A recent world premiere performance of the Sonata for Violin and Piano by Paul Arma at the Konzerthaus Berlin was hailed as the "sensation of the evening" by Deutschlandfunk - "there was an intensity in the performance that no one in the audience could escape."
The Duo Ingolfsson-Stoupel regularly participates in the world's renowned concert series and festivals, such as the Schleswig-Holstein Music Festival, the festival "Voix Etouffées" in Paris, the Brandenburgische Sommerkonzerten, the "New Faces," the "New Music Festival" in Krakow, under the auspices of the Associazione Culturale "Maestro Rodolfo Lipizer" in Gorizia, Italy, the Konzerthaus Berlin, and the Villa Esche in Chemnitz. In United States, the Duo has appeared in the National Gallery of Art in Washington D.C., the Barge Music Festival New York, the Jewish Community Center of Greater Washington, Music in Corrales, NM, the University of Colorado in Boulder, and in Denver's Englewood Cultural Arts Center. For their project "Concert-Centenaire," the Duo received the official designation "Centenaire" from the French government, an award given to help promote innovative, creative, and exceptionally structured projects centered around the centenary of the First World War. The project explores French music written from the Belle Époque through the First World War. A special focus was placed on composers whose lives were either heavily impacted, or even terminated by this calamitous conflict.
Learn more and listen to samples: Duo Ingolfsson-Stoupel (ingolfsson-stoupel-duo.com)
Adult (Arts Center member):

$15




Adult (Non-Member):

$20
College students, summer interns, and 18 & under: FREE!
All college students are asked to show ID.
Generously sponsored by Tony Zazula and Mark Chamberlain.

NCPR is media sponsor of this production!
---