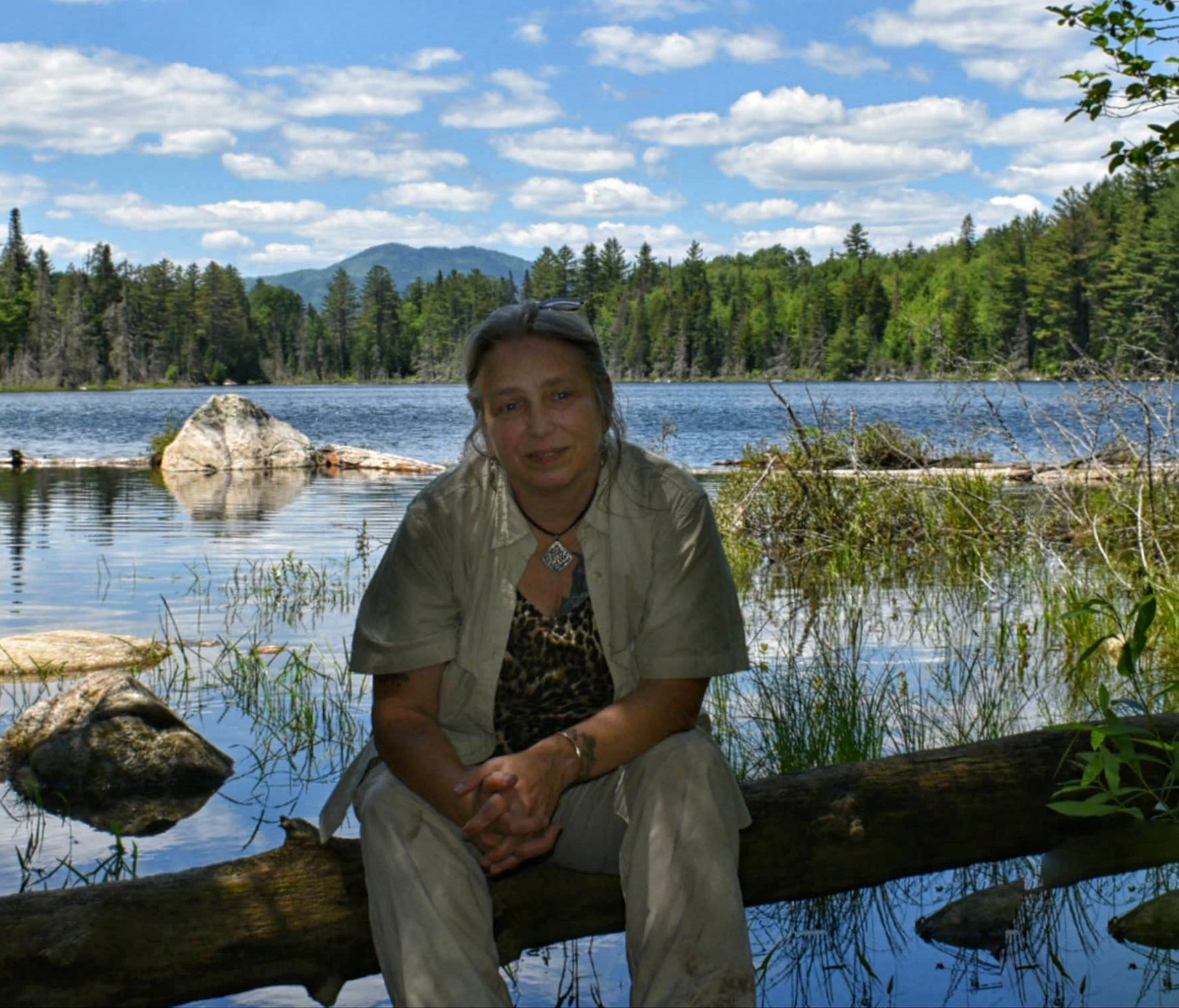 Sylvia Vidal
Growing up in Connecticut, it was always my dream to live in the mountains. When my husband and I moved to Indian Lake, I took a job at the Indian Lake Chamber of Commerce as an information clerk. I then came to the Adirondack Lakes Center for the Arts as an administrative assistant. Photography and nature have always been a passion.
"A Wintry Passel"
By Sylvia Vidal
This passel is of my favorite season, winter.
There is a special feeling I get when wandering the Adirondacks that is like no other.
With its short, gray-colored days, one must find the colors that are hidden from the hurried passerby.
I started photography like many others, with snapshots of my family and friends. Building my knowledge through studies on the internet and enjoying the company of others with similar interests as me. Seeing how they perceive the beauty around us has been a great learning tool for me.
My love of art in many forms has also grown extensively since I moved into the Adirondacks. With the beauty that surrounds me, it is not hard to see why!
When I started work at the Arts Center, it gave me an opportunity to experience a broader range of artistic abilities that I have incorporated into my newest collections.
My hopes in sharing this passel is that you, too, will also enjoy the beauty of the winter season.
I want to thank all who have taken the time to teach me new and exciting techniques.
So, with my family being my biggest supporters, I present to you: "A Wintry Passel."
To begin your tour of Sylvia's gallery, click on each piece below. Then click on the image to see a larger version!