Arts Center Staff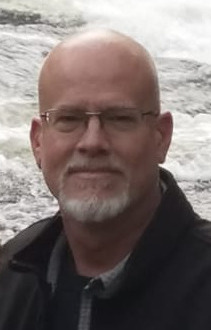 George Cordes, Artistic General Director
george@adirondackarts.org
George has enjoyed an almost 30-year career as a singer and actor with opera houses and theaters around the world. He and his wife, pianist Elizabeth Cordes, moved to the Adirondacks in 2006. Liz is middle/high school choral director in Tupper Lake, where she and George co-direct the musicals and plays of the Red & Black Players. They have also directed or performed with many of the music and theatre organizations in the High Peaks region and founded their own company, High Peaks Opera, in 2009. George served as Artistic Director of the Arts Center from 2016-2018, during which time he programmed and produced three seasons of the Adirondack Lakes Summer Theatre Festival and the Weekend Concert Series. In 2019, George took a hiatus to perform, teach, and direct, but he returned in 2020, when he conceived of and developed our online ALCA-Seltzer Series in response to pandemic restrictions. He is thrilled to be Artistic General Director at the AC for the 2022 season and beyond! Please contact George with any programming inquiries.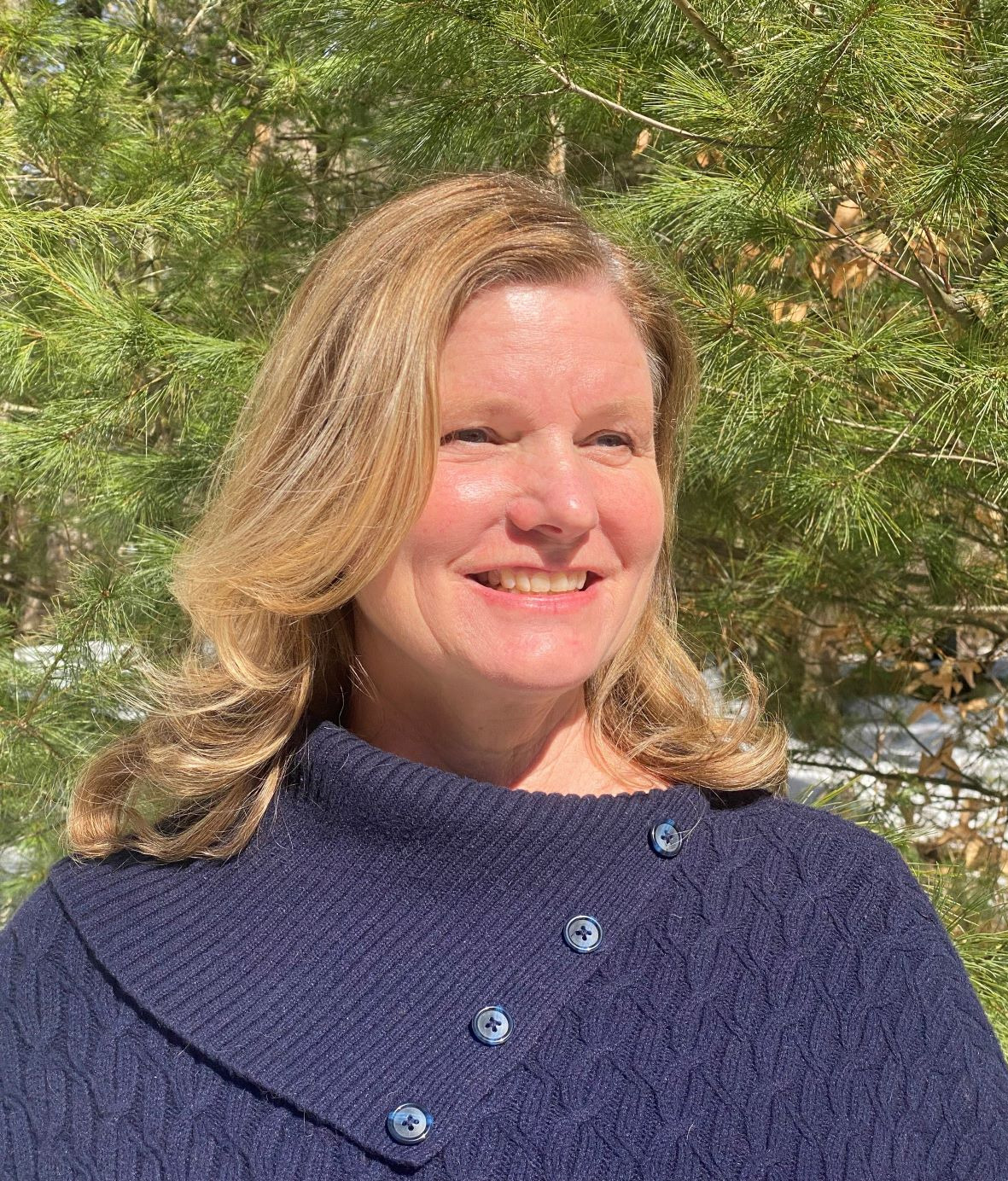 Jean-Marie Donohue, Development General Director
jean-marie@adirondackarts.org
Jean-Marie has more than 25 years of experience in non-profits, leadership, fundraising, events, community organizing, and government. After leading and working in a New Jersey non-profit for 14 years, Jean-Marie moved full-time to a small farm in the Adirondacks to homestead. She earned her BA in communications from Villanova University, her MA in public policy from Monmouth University, and her Yoga & Mindfulness Teacher Training Certification from Yoga Farm Ithaca. Jean-Marie grew up on the Jersey Shore and started coming to the Adirondacks as a child, enjoying performing in family plays in a boathouse on Loon Lake. Currently a member of the North Country Singers, Jean-Marie is excited to join the Arts Center community and is looking forward to a vibrant 2022 season and future!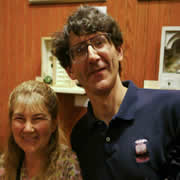 Fred Balzac, SCR Grant Coordinator
fred@adirondackarts.org
Fred (pictured above with his wife, Kathy, who served as the region's grant coordinator from around 2013 until 2018) joined the Arts Center in March 2020 as the coordinator for what was then called the Decentralization (DEC) Grant program. He has extensive experience as a nonprofit/community organizer, journalist, grant writer, media coordinator/copywriter, and medical writer-editor. A full-time resident of the Adirondacks since 1993, Fred has been deeply involved in the arts and culture of the region—as a playwright, actor, director, theatrical producer, workshop leader, arts reporter, and film-festival programmer/curator. His work has won or shared awards in journalism, essay writing, playwriting, academic scholarship and community service. Fred earned a B.A. in English from Columbia College, Columbia University and, more recently, a Multimedia Journalism Certificate from SUNY Plattsburgh, where he continues to take courses in such subjects as political science and film studies.
Please contact Fred to learn more about ALCA's current and future grant opportunities!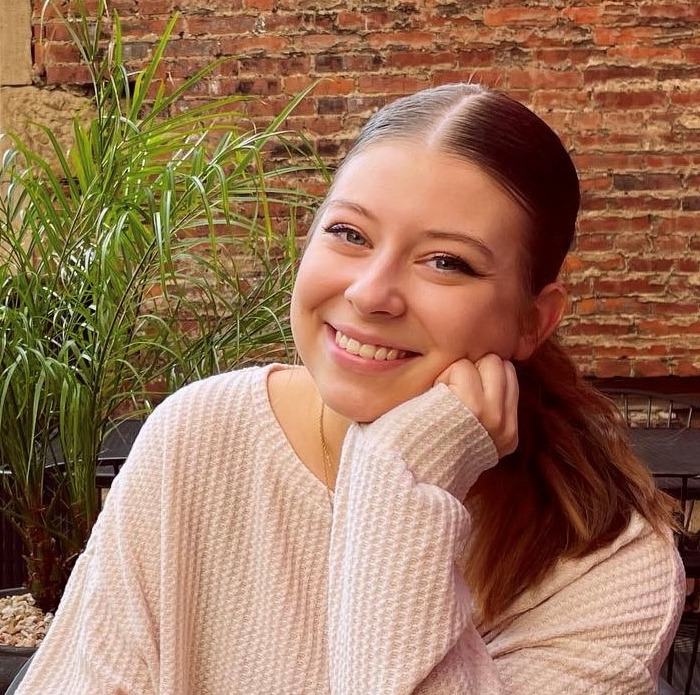 Catherine Drake, Marketing & Gallery Coordinator
catherine@adirondackarts.org
Catherine Drake joined ALCA after graduating from Point Park University in Pittsburgh, PA. At the Arts Center, she coordinates the visual arts gallery and designs the various promotional materials for our many concerts, theatrical performances, artist receptions, benefits, workshops, and beyond.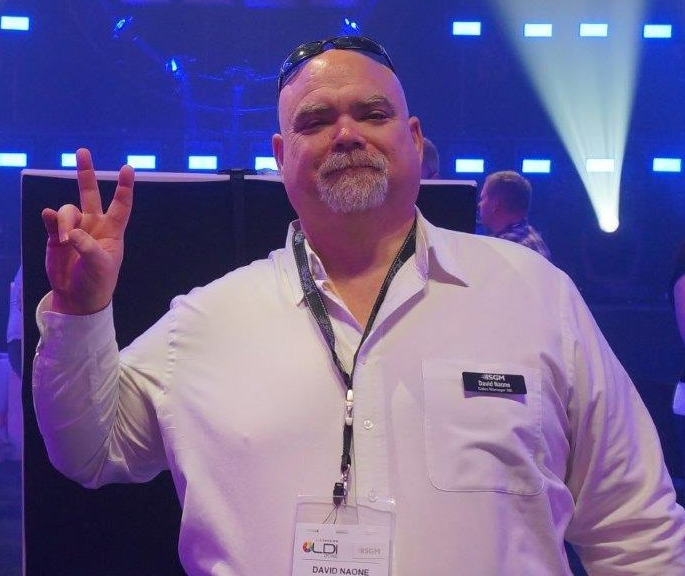 Dave Naone, Technical & Production Manager
Dave Naone (Technical & Production Manager) has been a lifelong "Dacker", Tupper Lake resident, and a 34-year entertainment professional. He received his Bachelor of Fine Arts degree in Entertainment Lighting Design in 1987 from California Institute of the Arts and has toured with many bands over his career. In 2000, Dave made the transition from touring professional to sales manager selling the gear that he once used. For the past 10 years, Dave has worked with George and his wife, Liz, at the Tupper Lake Middle High School assisting them to bring the plays and musicals they produce to life and looks forward to doing that in the coming years.

Arts Center Board of Trustees
President: Joanna Pine
Vice President: Mary Leach
Treasurer: Todd Friebel


Trustees: Kathleen Peartree, Monica Bills, Karen Butters, Deb Marriott

Trustees Emeriti: Frances Armstrong, Pat Benton, Sherry Nemmers, Donna Pohl,
Ardie Russell, Jamie Strader, Tony Zazula