Dear friends,

With the summer season here, it's always exciting to anticipate the awakening of the Adirondack Park. Our woods and waters are teeming with wildlife, while visitors fill our welcoming communities seeking wholesome experiences. Of course, this year we are all faced with enormous adversity due to the coronavirus pandemic. The obvious restrictions that limit our traditional ways of life are forcing us all to experience the Adirondacks in a different way. The Adirondack Lakes Center for the Arts is ready to face these challenges and offer unique and creative virtual programming for our members and the community at large throughout the summer.

Since the decision was made to close our doors to the public (therefore, not bringing on our seasonal staff), we've been working for months to develop an online platform to deliver the arts directly to your home. Our Artistic Director, George Cordes, whom we are so pleased to have back on our team, started the ALCA-Seltzer Series offering "online relief from the headaches of social distancing." Along with this great series, we will be presenting virtual galleries, livestream concerts, and virtual workshops, as well as our Online Gift Shop, to help continue our support of performers, visual artists, and artisans throughout the Adirondacks and beyond. In March 2020, our Quad-County Decentralization (DEC) Grant Coordinator, Fred Balzac, joined our team and is in the process of distributing more than 45 NYSCA grants to various arts programs in Hamilton, Clinton, Essex, and Franklin Counties. The Board couldn't be prouder of these two gentlemen's fine efforts!

Another dramatic change at the Arts Center was the departure of our Executive Director, Christine Pouch, who recently tendered her resignation after four years. We'd like to take this moment to say thank you for her dedicated and passionate service. We all wish her the very best in her future endeavors.

Please join us this summer as we embark on our new way of life here in the Adirondacks … and stay tuned for the moment we can safely reopen our doors and welcome back our dedicated, hardworking staff! All the best as we move forward together,

Joanna Pine & Ardie Russell
Arts Center Board President & Vice President
Arts Center Staff

Executive Director
(This position is currently vacant.)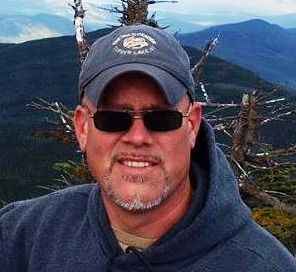 George Cordes, Artistic Director
george@adirondackarts.org
George has enjoyed an almost 30-year career as a singer and actor with opera houses and theaters around the world. He and his wife, pianist Elizabeth Cordes, moved to the Adirondacks in 2006. Liz is also middle/high school choral director in Tupper Lake, where both she and George co-direct the musicals and plays of the Red & Black Players. They have also worked in various capacities with many of the music and theatre organizations in the High Peaks region and founded their own company, High Peaks Opera, in 2009. George served as artistic director of the Arts Center from 2016-2018, during which time he programmed and produced three seasons of the Adirondack Lakes Summer Theatre Festival and the Weekend Concert Series. In 2019, George took a hiatus to perform, teach, and direct, but he is now back for the 2020 season!
Please contact George with inquiries about the Adirondack Lakes Summer Theatre Festival and performances happening at the Arts Center.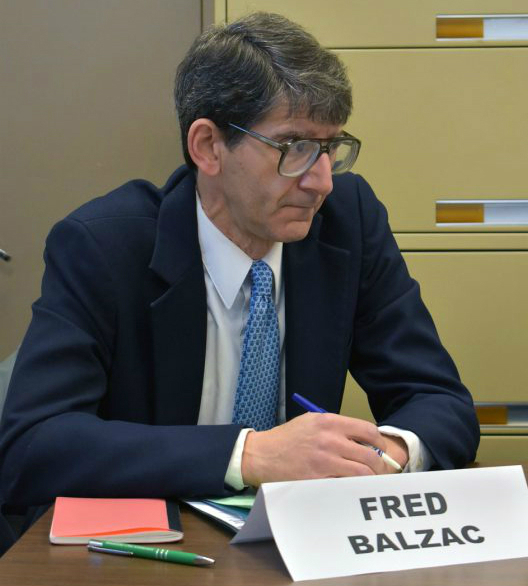 Fred Balzac, Decentralization Grant Coordinator
fred@adirondackarts.org
Fred joined the Arts Center in March 2020 as the Decentralization (DEC) Grant Coordinator for the ADK Quad-County DEC Grant Program, administered by the New York State Council on the Arts. He has extensive experience as a nonprofit/community organizer, journalist, grant writer, media coordinator/copywriter, and medical writer-editor. Since moving to the Adirondacks in 1993, Fred has been involved with numerous arts and cultural organizations in the region, including as a playwright, actor, director, theatrical producer, workshop leader, arts reporter, and film-festival/screening programmer/curator. His work has won or shared awards in journalism, essay writing, playwriting, and community service. Among the successful grant applications he has written are two DEC Grants, including an Arts Education grant for a 2019 playwriting workshop he led at Wells Memorial Library in Upper Jay. Fred earned a B.A. in English from Columbia College, Columbia University and a Multimedia Journalism Certificate from SUNY Plattsburgh.
Please contact Fred to learn more about arts education and community arts grants available through NYSCA's DEC Grant Program!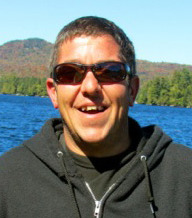 Joe Perreault, Production Manager and Technical Director
joe@adirondackarts.org
Joe Perreault (Technical Director & Production Manager) has been a member of the Arts Center family since 2012, doing everything from building sets to mounting circus tents throughout the Adirondack Park. Joe grew up on a small farm in New Hampshire, eventually moved to Florida where he finished high school, and volunteered as a firefighter for Duval County, Florida. Prior to joining the Arts Center, Joe worked with Andy LeBlanc as timber-framer apprentice. Joe is a resident of Indian Lake. He couldn't be more thrilled about the new and exciting things happening at the Arts Center each year. "This job is always bringing something new to the table. Having a job like this one in the middle of the Adirondacks is pretty unbelievable."
Please contact Joe for building inquiries, and equipment and facility questions. JOE IS CURRENTLY ON LEAVE DURING THE COVID-19 CRISIS.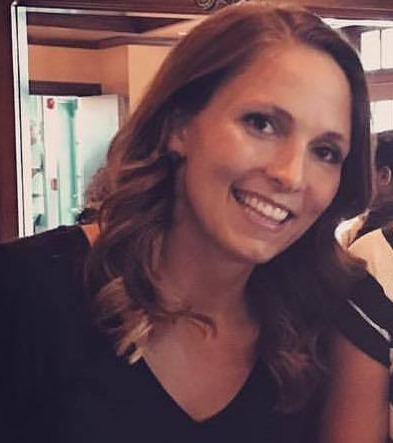 Chelsea Provost, Marketing Coordinator
chelsea@adirondackarts.org
Chelsea joined the Arts Center in May 2018 as the Decentralization Grant and Marketing Coordinator. She moved to Blue Mountain Lake in 2017 with her husband, Tony, and their dog, Addie. Chelsea is from the Finger Lakes Region of New York, but has lived in Washington, DC, Salt Lake City, UT and Lake Placid, NY. Chelsea has her M.S. in Public Policy from American University. Her professional experience is in non-profit development, social advocacy, and child welfare. Chelsea is excited to be a part of the Arts Center family! CHELSEA IS CURRENTLY ON LEAVE DURING THE COVID-19 CRISIS.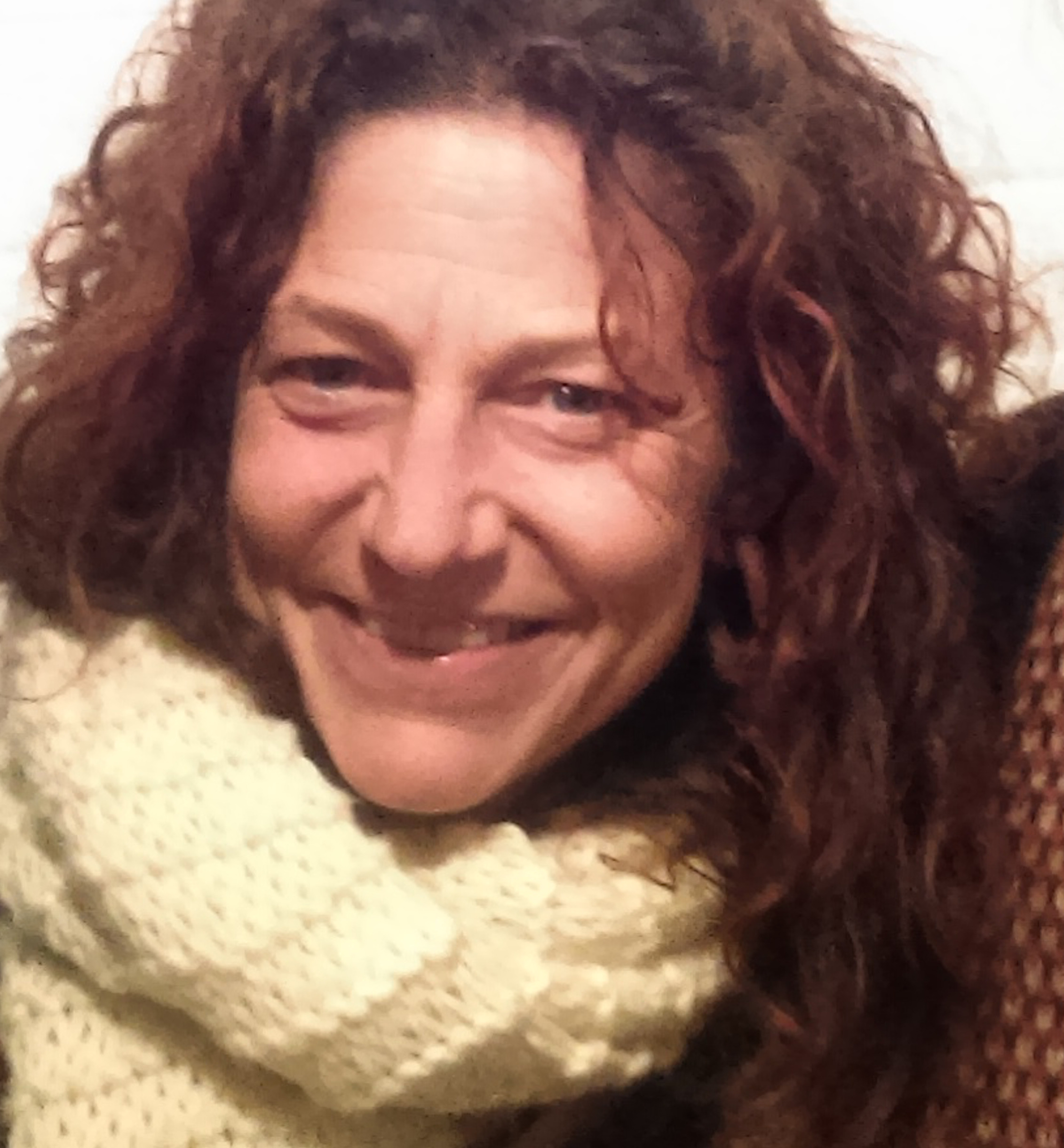 Laura Smith, Education and Gallery Coordinator
laura@adirondackarts.org
Laura Smith grew up on a family farm in New Hampshire. In the mid 90's she moved to Indian Lake to raise her family. Soon after she began her relationship with the Arts Center. Over the years she has held many positions, including, pre-school assistant, costume designer, and coordinator of our summer arts camp for children. Laura is proud and excited to be promoted to this new position in the fall of 2018, and to work with our community and gallery artists.
Please contact Laura for inquiries about galleries and workshops at the Arts Center. LAURA IS CURRENTLY ON LEAVE DURING THE COVID-19 CRISIS.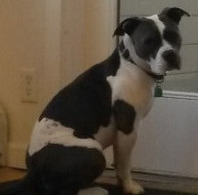 Hospitality & Security Specialist
and Production Assistant Babs Perreault
Babs, a Staffordshire terrier, is the AC's #1 supporter, staff morale booster and mascot. She comes to work with her owner, Joe, and acts as his co-pilot when they travel to various venues to share our performances throughout the Adirondacks. Each morning when she arrives, Babs inspects the building to ensure everything is in order. She is a welcoming committee of one: greeting all AC visitors with a smile and a wag. Stop by the AC and meet Babs!

Arts Center Board
President: Joanna Pine
Vice President: Ardie Russell
Treasurer: Todd Friebel
Secretary: Penny Harr
Trustees: Frances Armstrong, Lauren Arsenault, Carolyn DeVito, Mary Leach, David Oestreicher
Trustees Emeriti: Pat Benton, Polly Fagan, Sherry Nemmers, Donna Pohl, Jamie Strader, Evelyn Thompson, Tony Zazula
Arts Center Junior Board
Andy Collins, Lena Giordano, Sadie Gray, Harrison Hall, Evelyn Harr, Alexis Jackson, Ruby Lewin, Gage Morris, Julia Schemp, Anna Strader, Jackson Strader