Wednesday, August 8, 2018 at 7 p.m.
Rob Nixon: Activists, Artists, and the Fate of the Forests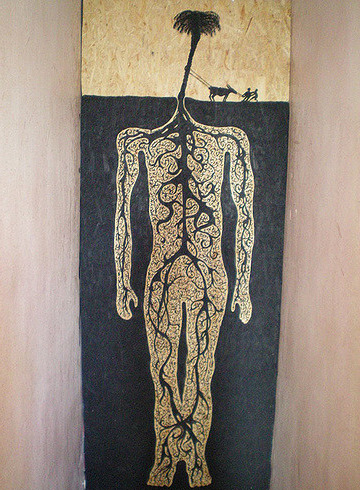 Artist: Sam3
This talk takes an international perspective on the value of our planet's inhabited forests and the threats to their viability. Against the backdrop of the resource wars—over timber, water, land, and minerals—Nixon will consider creative alliances between artists and activists. What strategies are they adopting to oppose unregulated assaults on human and nonhuman forest communities?
Rob Nixon is a nonfiction writer and the Barron Family Professor in Environmental Humanities at Princeton University. He is the author of four books, most recently Slow Violence and the Environmentalism of the Poor. He writes frequently for the New York Times. His writing has also appeared in The New Yorker, Atlantic Monthly, The Guardian, The Nation, London Review of Books, The Village Voice, Aeon and elsewhere. Much of his writing has been concerned with environmental justice struggles in the global South. He has a particular interest in understanding the roles that artists can play in effecting social change.
Presented by the Blue Mountain Center
Wednesday, August 15, 2018 at 7 p.m.
Corey Laxson: Paul Smiths College, The School of Natural Resource Management and Ecology

Salt Issues in the Water of Blue Mountain Lake

Corey Laxson will present data from three years of monitoring salt levels in the brooks feeding Blue Mountain Lake and recent studies of Adirondack wells. This will provide new information on the risk of salt contamination of water at Blue Mountain Lake and throughout the Adirondacks.
Presented by the Blue Mountain Center
Laxson can be reached at Paul Smiths College 7883 NYS 30 Paul Smiths, NY 12970 or at, www.paulsmiths.edu/people/laxson.