Back to Blue


Antiques and Uniques Roadshow
May 27th through May 29th




8 AM - 3 PM




The Adirondack Lakes Center for the Arts is excited to announce the first annual "Back to Blue Antiques and Uniques Roadshow!" Celebrate the start of the 2022 Season by checking out the antique vendor fair on opening weekend.

Participating Vendors and Businesses:
Greg Carter - United Auctions
Blue Mountain Lake Inn and the Cunningham family

Visitors will have the chance to shop the treasures of local collectors, or present their own unique pieces for sale with an appraisal from our local and traveling experts!
Appointments for appraisals will take place on Saturday, May 28th from 2pm to 6pm inside the ALCA performance space. Walk-ins are welcome. Food and beverages, including beer and wine, will also be for sale during the Saturday appraisal event.
Appraisals are offered at $10 for one item and $20 for three items.
All proceeds from the appraisal fee/donation go towards the Arts Center!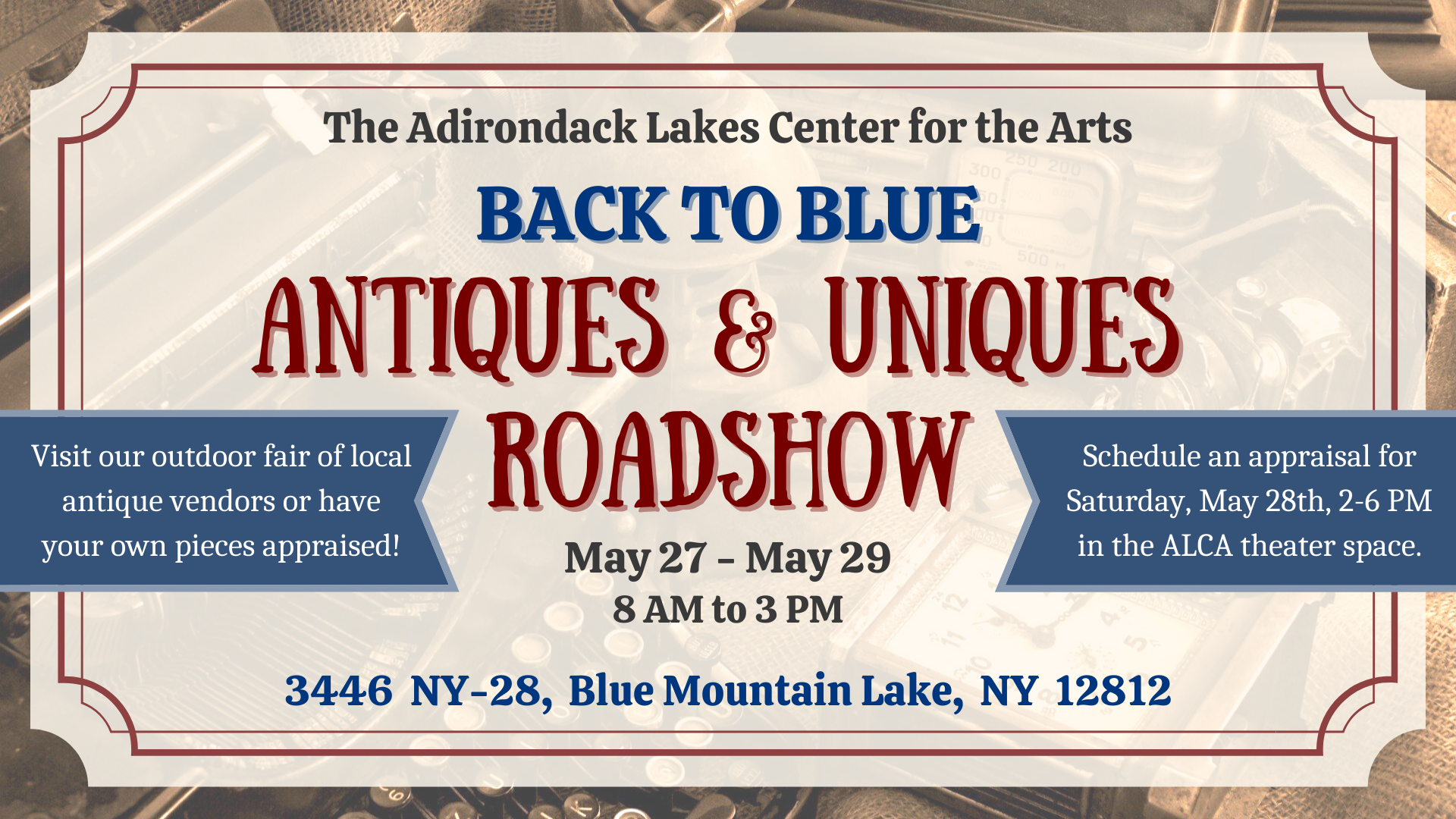 Also including:
Concert by folk duo Blessid Dirt
on Saturday, May 28 at 7 p.m.

Click on the following link for more info:
Blessid Dirt info & tickets


The Adirondack Lakes Center for the Arts is extremely grateful for the support of this event by the Adirondack Store and Gallery, and United Auctions and Antiques, as well as the support of several businesses throughout the Blue Mountain Lake community.
---