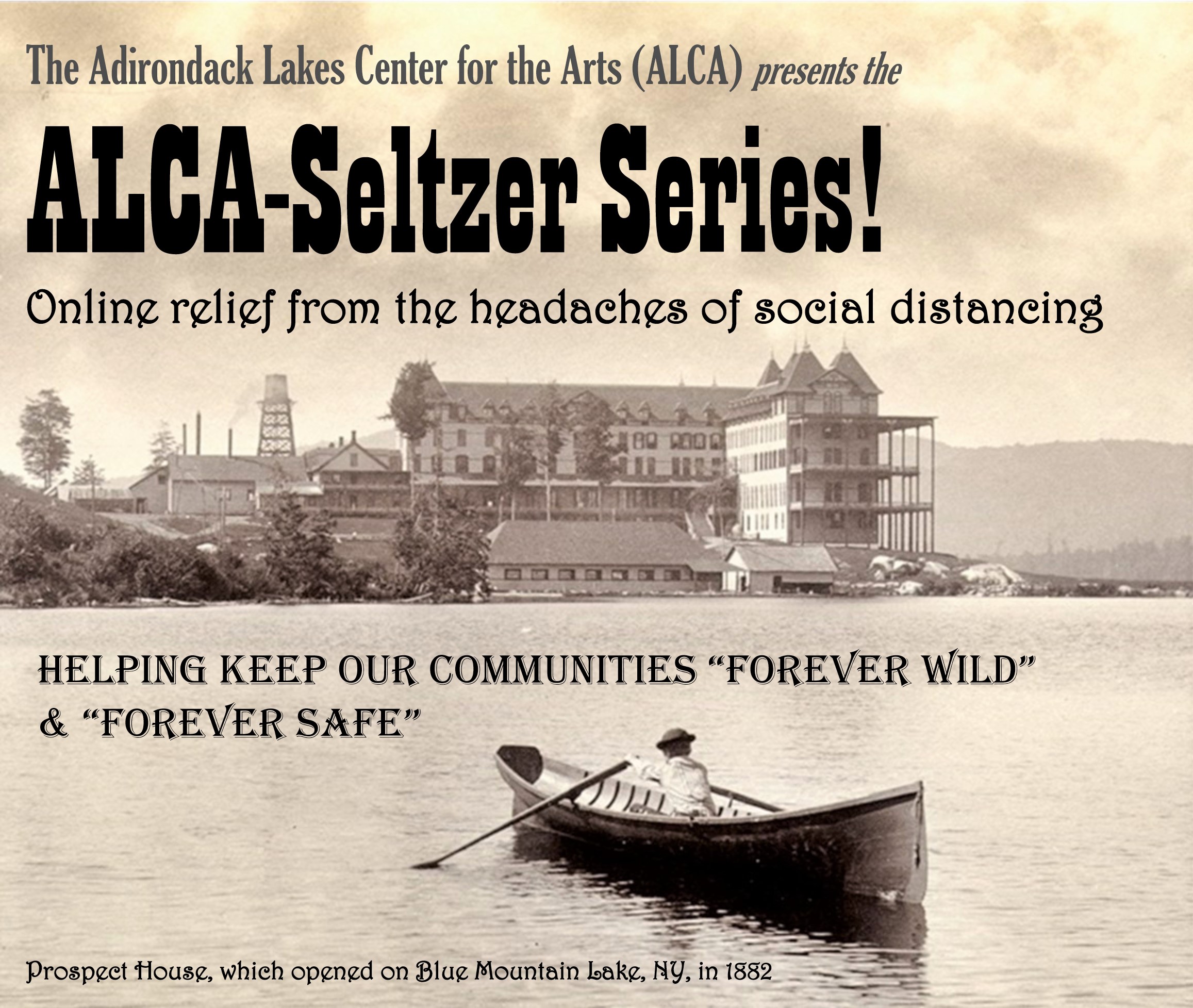 ALCA-Seltzer Shorts - Classical

#7: Concert Pianist Nicole Wang
Concert pianist Nicole Wang with a personal greeting from Blue Mountain Lake, NY, (where she is quarantining) and a Tchaikovsky piano piece played from her home with her rescue bird, Ali! Nicole, a piano prodigy since the age of 6, is no stranger to the Adirondacks and has twice performed at the Blue Mountain Lake Flotilla; she will certainly be returning to perform at the Arts Center in the not-too-distant future, once the COVID-19 crisis has passed! For more on Nicole and her rescue bird, here's a link to a story from her hometown Connecticut newspaper: Robin takes Stamford woman as mother.
#5: St. Petersburg Mens Ensemble
From a 2017 concert at the Arts Center, we present The St. Petersburg Men's Ensemble, a Russian a capella group, brought to us with the generous sponsorship of the Jane Jacobs Music Fund. Here, they perform their moving version of the "Volga Boatmen Song."
#3: Pianist Alice Michahelles
Featuring pianist Alice Michahelles who is a regular visitor to the Arts Center and has always, when in Blue Mountain Lake, spent hours practicing on our Steinway grand piano, to the enjoyment of staff and visitors! Alice is currently in Italy under quarantine because of the COVID-19 crisis but sent us this wonderful clip from a recital a few years ago in Connecticut. If restrictions are lifted, she hopes to return to the Arts Center soon to perform!
Don't forget to visit our YouTube Channel and subscribe: ALCA YouTube Channel. To view videos of past Arts Center performances, go to https://www.adirondackarts.org/videos.
______________________________________________________________________________________________