Annual July Yard Sale and Auction
Friday, July 5 starting at 9 a.m.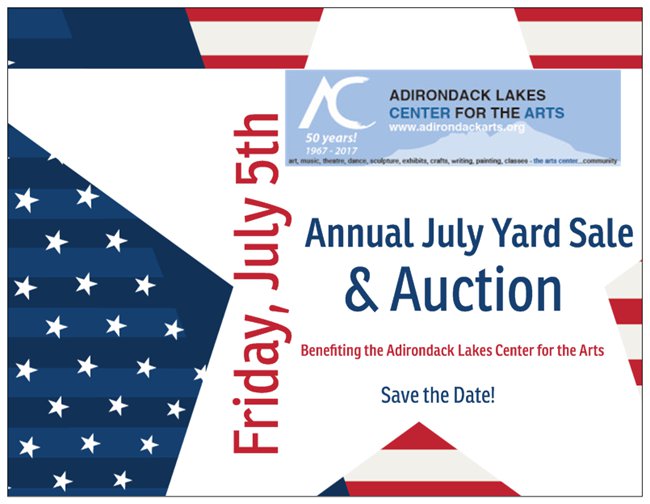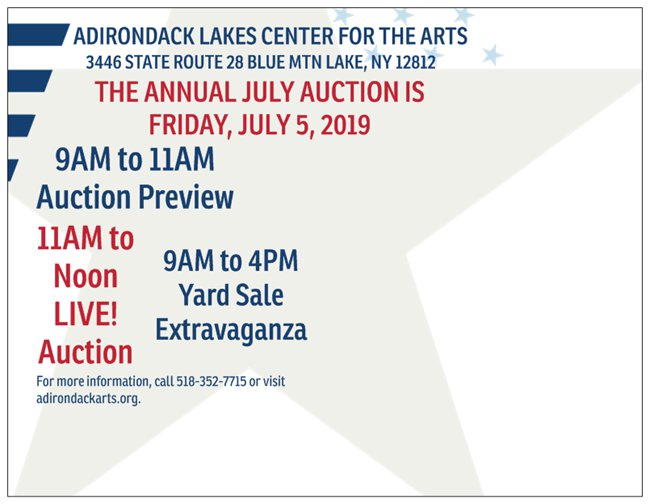 Tipsy Tea and Purse Party at the Indian Lake Restaurant
Saturday, May 18, 1 - 3 p.m.
The Tipsy Tea and Purse Party is a way to come together at a themed party to have fun and purchase new or upcycled purses, or to just have fun and enjoy good food and company. Your ticket includes a variety of teas, 1 adult cocktail, and a luncheon featuring delicious finger sandwiches and desserts.
Winter Benefit for the Arts Center
Thank you to all of our members and supporters who attended the Arts Center's Annual Winter Benefit on March 9, 2019. We are so fortunate to have such a generous and dedicated community that continues to support the Arts Center year after year. We also want to thank our hosts, the Hosley family and staff at the Long View Lodge! Stay tuned for information on our next Summer Benefit!
Past Special Events at the Arts Center in 2018: